It wasn't until we visited Texas Hill country a few years ago that I understood the draw to a slow, southwestern decor. The rolling hills of West Texas, the peaceful quiet, and literal tumbleweeds convinced me. So when a Texas friend hired me to help furnish her mid-century modern living room and kitchen eating area for an upcoming event at her home, and I saw she already had a long horn skull in her kitchen space, I immediately knew what design to pull together.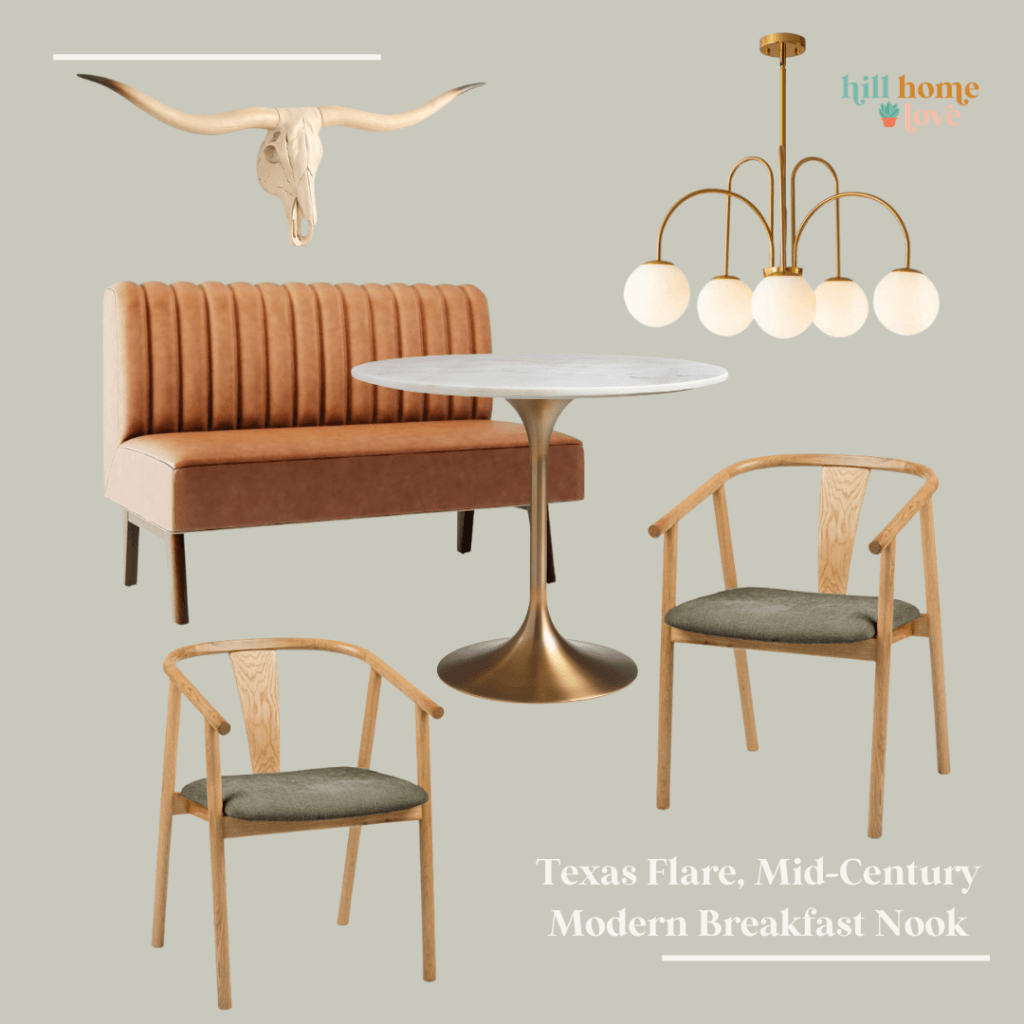 She showed me a few pictures of her style, and told me she likes the mid-century modern look. I rounded up a handful of options for each element of this design. An armless bench seat, chairs, pendant light, and table, and sent them her way.
My favorite of all the options was this leather, channeled armless banquette seat. I wanted something with a high back to take up more wall space and add some drama. The slimmer table and open chairs would work well in the closed space.
I wanted to avoid anything that would make the space feel small and cramped. The wishbone style chair is a classic look that works in a mid-century modern look! I'm always one for color, so I liked the green fabric detail too.
This was an initial design concept I sent at the start of the design process. Although we ultimately went a different direction over time, this design was helpful to press into what she really wanted for her kitchen eating area.
Each of these light options created a slightly different look. Which one is your favorite??
A design idea like this can help you determine what you really want your home to look like. I love joining you in the process to hone in on your vision! It can take a lot of time, energy, and effort to find the perfect pieces that you'll enjoy for years to come.
I hope this design inspires you in your home and sparks some ideas while you create a home you love.